Ryan Williams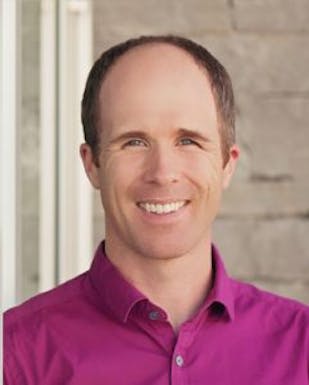 Born and raised in Nova Scotia, Ryan was the product of a loving family and a healthy lifestyle. He grew up in a small town where the miles were short and the work days were long. He and his brother were always active, whether in organized sport or unorganized play. His competitiveness allowed him to excel in the sports of his choice – skiing in the winter and baseball in the summer. His parents' encouragement in these sports taught him honesty through fair play and showed him some of the world through travel.
After completing high school, Ryan attended the University of New Brunswick in Fredericton and graduated with a Bachelor of Physical Education degree. During his years in university, he spent time in England on a student exchange and went to New Zealand for a job in the ski industry. Upon graduation, he continued his career as a ski coach for three more years in New Brunswick.
During this time, in 1997, he hired an assistant coach that would change his life forever. His assistant, Andrea, became his girlfriend and in 1999, they packed their bags and headed west to the tranquil Comox Valley. For the next six years, Ryan worked as the FIS coach with the Mt. Washington Ski Club. During these years, he established himself as a high quality coach in ski racing in BC and earned his Level Four coaching diploma at the National Coaching Institute at the University of Victoria.
In June of 2002, Ryan proposed to his girlfriend of five years and they were married in August of 2003. Andrea taught French Immersion in the local school district for 15 years before becoming a realtor. She shares the same passion for sport and skiing as Ryan and continues to be a positive influence in Ryan's everyday life. In May of 2005, Ryan entered the world of real estate by joining RE/MAX. The understanding of hard work and ambition he learned from coaching transferred over to real estate effortlessly and his business continues to grow from one year to the next. On October 26, 2010, Danica Jordan Williams was born and on October 10, 2012, Bentley Robert Williams was born – both guiding Ryan and Andrea into parenthood with snuggles and smiles.
At this time, Ryan continues to be involved in the community and contributes to various charities, clubs and associations. He commits yearly contributions to Y.A.N.A, the MS Society, the Children's Miracle Network and sports clubs such as the Comox Valley United Soccer Club, the Comox Valley Baseball Association, the Mt. Washington Ski Club and others groups. He also volunteers for Kidsport. The combination of business and community service earned him the honors in 2012 as being the only realtor to be a recipient of a "Top 40 Under 40" award through the Comox Valley Chamber of Commerce.
Andrea Martin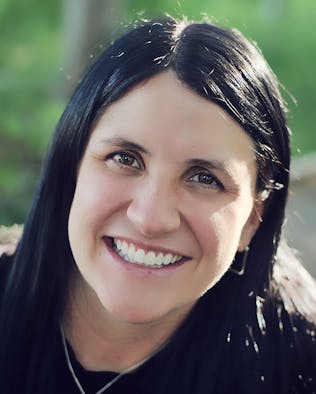 Andrea Martin has been living in the Comox Valley since 1999 when she moved here with her husband, Ryan Williams. They have been living here ever since and have chosen this area to raise their family. Andrea knows the area well and has many contacts in the community. When she moved to the Valley, she started out teaching French Immersion in the local schools and coaching ski racing at Mt. Washington. She was drawn to the area for it's beauty, lifestyle and recreational activities.
Andrea received her Bachelor of Arts degree (in French) from Laval University in Quebec City and then completed her Education degree (in French and English) at the University of New Brunswick in Fredericton. Her passion to learn new languages and culture led her to study Spanish at the University of Salamanca in Spain.  Currently, she is fluent in English, French and Spanish and is part way to her long time goal of speaking 7 languages.
Andrea's successful teaching career of French Immersion spanned 21 years before making the decision to become a real estate agent. She was always very involved in the education system in the Comox Valley and has excellent knowledge of the various schools and staff. As an active and involved mom, she knows what mom's need to know with daycares, sports programs, shopping, physicians, etc.
She is has proven to be very organized with excellent communication skills and she puts her heart and soul into everything she does. Friends would say she is competitive, outgoing, determined, kind and friendly.
Some of her passions include alpine skiing, mountain biking, soccer, Taekwondo, hiking, learning new languages and photography. Andrea is a well-rounded individual and has a love of helping others.
She is really excited to be working alongside her husband, Ryan Williams. She is delighted with her new career path and being able to set new goals along the way. She may be new to the business but has an experienced realtor to support her along the way.
Terri Welsh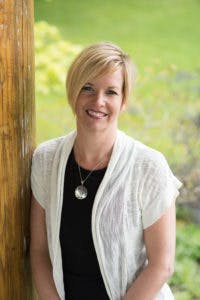 Terri joined Ryan's team as the Office Manager in January 2015 and has been a wonderful addition. She works feverishly behind the scenes to keep the business running smoothly which allows Ryan to stay front and center with his sellers or buyers.  Terri brings with her a strong managerial and lending background,  as well as 5 years experience with another top realtor in the Comox Valley.  Terri moved to the Comox Valley in 1981 from the East Coast. Terri enjoys yoga, shoe shopping and blogging. She recently started volunteering for the Canadian Cancer Society through their Cancer Connections program and is enjoying making new connections.  Ryan is very fortunate to have her and she will be an important part of his continuing success.